United States Student Visa Application is here and open for all the international student from different countries ready to acquire US VISA.
About United States Student Visa Application Requirements
United States Visa Application is here and open for all the international student from different countries ready to acquire American visa to be able to study in the United States of America.
A student visa (F or M) is required to study in the United States.
Foreign nationals may not study after entering on a visitor (B) visa or through the Visa Waiver Program (VWP), except to undertake recreational study (non-credit) as part of a tourist visit.
As I earlier mentioned in the post I wrote yesterday about visa, visa a gateway to any country one wishes to go.
It is regarded as an authority entitled to one to dwell in a particular country for a particular period of time, unless the person eventually becomes a citizen of that particular countries in which he or she is residing on.
United States student visa
And this is the main reason why any citizen of a foreign country who wishes to enter the United States must first obtain a visa, either a nonimmigrant visa for temporary stay, or an immigrant visa for permanent residence.
In the United States, the F visas are a type of non-immigrant student visa that allows foreigners to pursue education in the United States.
F-1 students must maintain a full course of study.
So as a student you must have a student visa to study in the United States.
Your course of study and the type of school you plan to attend determine whether you need an F visa or an M visa.
How Does a Student Visa Work?
And, Some students might be asking this question up here "how does a student visa work" well, it's very simple and easy to understand.
Thus, It is a special passport endorsement issued to students by the government.
Before applying for a visa, students are required to be enrolled at a qualified educational institution.
Therefore, Student visas are issued for the period it takes the student to complete his/her course of study, program, or work assignment.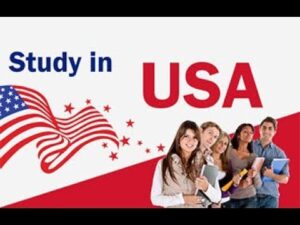 Required Documents for F1 Visa Interview
Under-listed below documents are required for visa interview so as to enable a successful interview.
Interview appointment letter.
DS-160 Confirmation Barcode printout.
Original Applicant's Copy of VISA fee receipt.
Original I-20, duly signed and approved by you and the University authority.
SEVIS Fee Receipt.
Passport.
Birth Certificate.
Method of Application
For one to get done the visa application successful, he or she must follow the processes listed below and also follow the procedures carefully and surely you will get there and don't fail to thank us later.
Complete the Online Visa Application
Schedule an Interview
Conclusion
Hence, It is expected to be awarded to any student ready or willing and can afford the fee so as to enable him or her gain access to study in the United States.
The visa will enable you to stay in the US and study without any restrictions.